CREST PIER FIRE
1917
The original Crest Pier, the borough's first community recreation center,
was built on a pier over the ocean off Seaview Avenue at Heather Road.
The landmark was devastated by fire in 1917, as shown by this dramatic photograph.
(See Fire Co. History)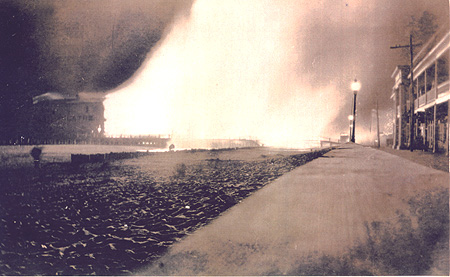 A modern-day view of the exact same location shows the dramatic growth of our
island. Seaview Avenue, the beachfront street in 1917, is three streets from
the beach today!